International House makes a lasting impression on alumni and friends worldwide. Those closest to I-House can return the gesture through a gift to preserve and protect this special institution. Contributors of $500 or more to the Fund For I-House are invited to provide an inscription to be laser engraved on a brick located on the patio outside the International House Café.
Now is your chance to support the House with a onetime donation that will last a lifetime. Buy a brick (or more than one!) for yourself or in honor or memory of a loved one. Each sponsored brick will be a visible part of the House and will help ensure the legacy will continue for generations to come.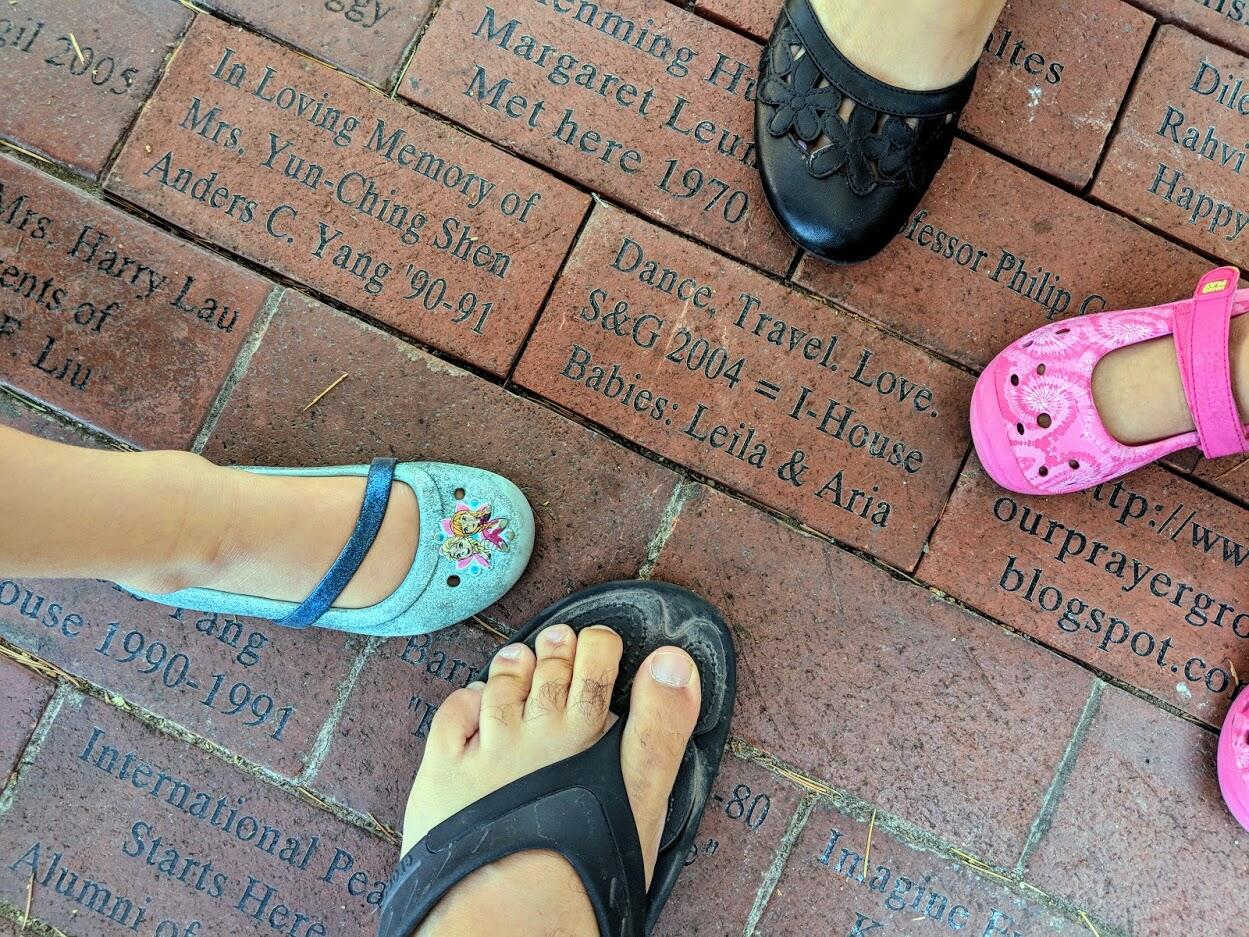 I-House alumni couple Sara Bakhtary (IH 2004) and Giovanni Gonzalez Dubois (IH 2003-04) dedicated a brick on the patio. Read their story and watch their Alumni Spotlight interview. 
Ordering a Brick
Email or fax the Brick Order Form, or call (510) 642-4128 to place order
$500 contribution per brick for alumni and friends
$300 contribution for current I-House residents
Sample brick inscriptions: