Dear I-House Community,
 If you've not yet received a copy of The Fall 2023 I-House Times Newsletter, I'm pleased to share the digital version filled with inspiring stories, updates, and recognition of some of the remarkable individuals who make our mission possible. We're also happy to announce the release of a new chapter in the I-House Cookbook: A Collection of Recipes from I-House Chefs

In this issue of the I-House Connection, I invite you to participate in the upcoming October 16, 2023 screening of documentaries, "Ukraine Matters: Culture vs War."  We've relaunched the Executive Director's Lodestar Speakers Series with the support of Chevron, and I would also like to invite you to register to attend the next event on November 9, 2023. The event commences with a 4:30 p.m. hosted reception here at I-House on the topic of "China-US Futures: Pathways to Peaceful Coexistence."  There is no charge to attend, though space is limited so I encourage you to register now.

This issue also highlights the University Section Club, I-House's partners in service to international students at Cal since the end of World War II.  I-House is grateful to the Section Club for their full range of support.  This year's University Section Club I-House Scholarship recipient, Ibrahim Abdel Wahab, was welcomed at the Section Club's Fall Reception on September 21, 2023.

I hope you enjoy reading Sanidhya Rao's post on Berkeley's Bountiful Bears as much as I did! 

This issue wraps up with a snapshot of 2023-24 Resident Statistics, and an invitation to join us next time you are on campus in Edmonds' Café for their featured Seasonal Drinks!

Sincerely,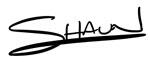 Shaun R. Carver Ed.D., MBA 
Executive Director and CEO
International House at UC Berkeley