The UC Berkeley 24-hour Big Give is happening now, and I'm inviting you, along with International House alumni, families, and friends all over the world, to join in the fun!
Please make your "Big Give" gift to I-House today, before 9:00 p.m. (Berkeley Time)
For 93 years, the I-House mission has been to foster, among our residents, intercultural respect and understanding, lifelong friendships, and leadership skills. With each passing year, as we deliver on this mission and our community expands, the impact of I-House grows stronger...and brighter.
I-House alumni encircle the globe—like constellations of shining stars—carrying forth the lessons of I-House as teachers, journalists, doctors, entrepreneurs, ambassadors, and, most importantly, as global citizens who share the vision of a more just and peaceful world.
Your gift today will help provide the I-House experience to the current generation by supporting:
I-House programs designed to advance intercultural learning, understanding, and leadership;
Room and board scholarships for I-House residents with demonstrated financial need; and
Continued upkeep of our historic home.


All gifts, regardless of size, make a big impact!
You can also make a big impact by helping us spread the word. If you are in touch with others who love I-House and believe in our mission, please tell them about Big Give and share this link. If I-House receives 150 gifts during the Big Give, an additional $30,000 in matching funds from the I-House Board of Directors will be unlocked.
Together, let's energize our community to shine brightly for I-House!
With thanks,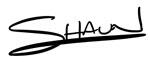 Shaun R. Carver Ed.D., MBA 
Executive Director and CEO
International House at UC Berkeley
P.S. In the spirit of Big Give, you may also receive emails from other UC Berkeley programs today. Please forgive our enthusiasm — it's for a good cause! And if you've already made a gift this year, thank you! We are grateful for your support.