In case you missed our email earlier today, International House is participating in the 2023 Big Give, UC Berkeley's annual 24-hour campus-wide fundraising event. Please join in this day of giving by making a gift to support I-House House now!

All gifts made by 9 p.m. today (Berkeley time) will support:  


I-House programs designed to advance intercultural learning, understanding, and leadership;  
Room and board scholarships for I-House residents with demonstrated financial need; and  
Continued upkeep of our beautiful and historic home.

And if you've never made a gift to I-House before, today is a great day to begin! The I-House Board of Directors is challenging our community to "shine brightly" for I-House. If I-House receives 150 gifts from our community during the Big Give, an additional $30,000 in matching funds from our Board will be unlocked.  

Thus far, 106 alumni, families, and friends have made gifts to I-House during the Big Give. This means we need 44 more gifts to meet our Board challenge.

Please spread the word and make a gift today!

With thanks,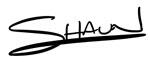 Shaun R. Carver Ed.D., MBA 
Executive Director and CEO
International House at UC Berkeley

P.S. Looking for another way to shine brightly? After you give, please share your favorite I-House memory on Twitter or Instagram with the hashtags #CalBigGive and #InternationalHouse.