Dear Alumni and Friends,
In this issue of the I-House Connection, on behalf of Roxanne Pifer, Director of Admissions and Housing Operations, I'm pleased to invite you to spread the word that our Spring Housing and Scholarship Applications are now open! 

In the last issue, we featured our new cohort of Resident Assistants, and we are now excited to welcome a new cohort of Program Assistants.

For those in the New York area next week, you may wish to join Carol T. Christ, UC Berkeley Chancellor, and Margie Ryan, I-House Assistant Director of Philanthropy at Discover Cal New York on Wednesday, October 26, 2022, for a reception, lecture, and discussion.

Also in this issue, I-House bids farewell and congratulations to Tim Lynch after 22 years as a career staff member at International House. 

Finally, I'd like to invite you to join and participate in our vibrant community of alumni and residents on I-House Berkeley Connect if you haven't done so already.
Sincerely,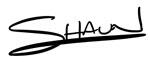 Shaun R. Carver
Executive Director
International House at UC Berkeley