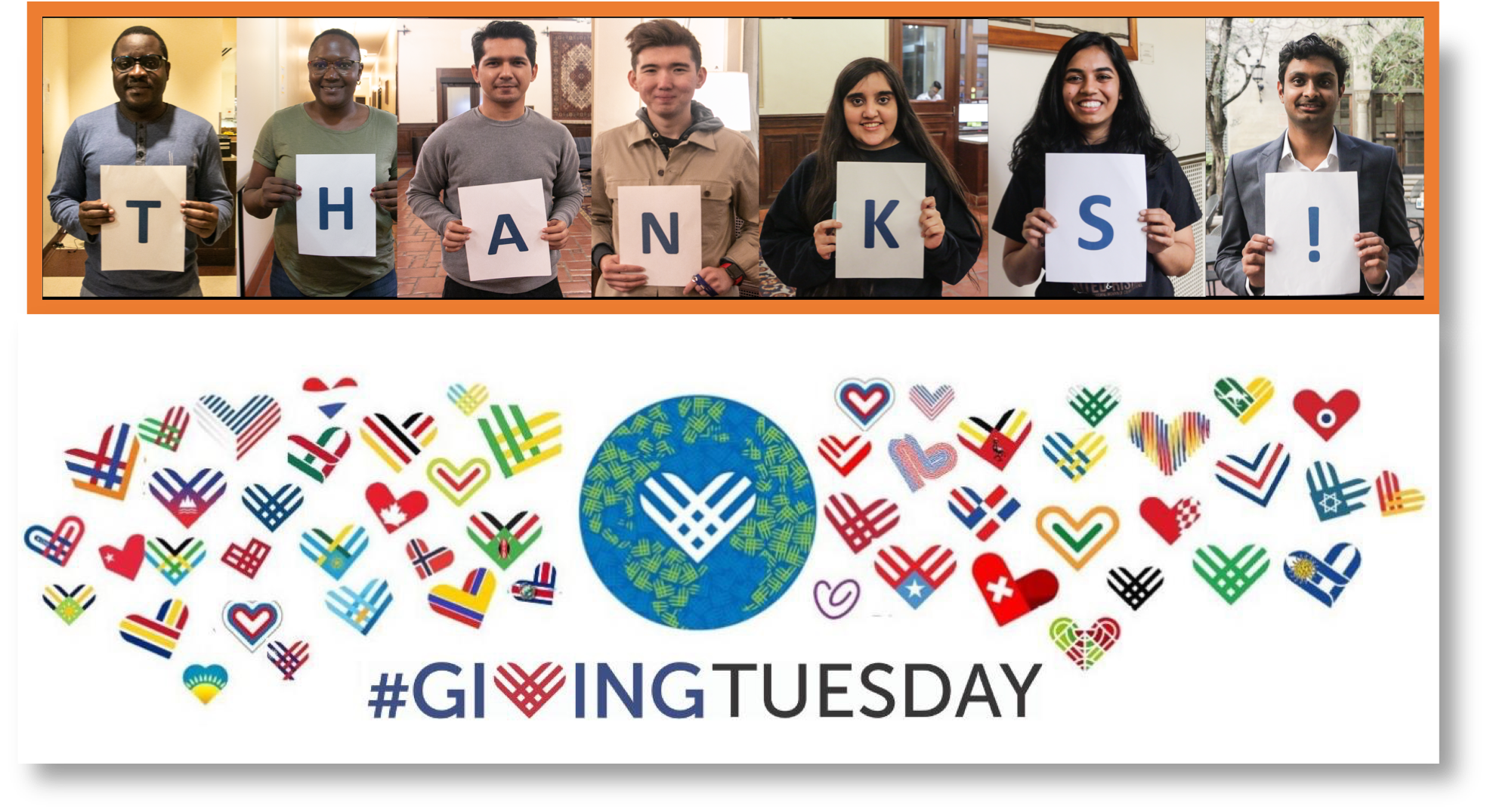 On the occasion of Giving Tuesday, I would like to convey my personal thanks to our alumni and supporters who have already provided financial contributions this fiscal year in support of our mission during this critical time.  
Giving Tuesday is "a global generosity movement unleashing the power of people and organizations to transform their communities and the world.  GivingTuesday was created in 2012 as a simple idea: a day that encourages people to do good. Over the past seven years, it has grown into a global movement that inspires hundreds of millions of people to give, collaborate, and celebrate generosity."
If you have not yet had an opportunity to participate in Giving Tuesday by providing a gift to I-House, we hope that you will consider supporting I-House and will make a gift now, to help future residents enjoy the life-changing experience of living at I-House.
We are so grateful to those who support I-House through annual giving, with special major gifts, and through estate planning.
As we approach 2021 and the close of the 90th Anniversary celebration of the founding of International House Berkeley, we hope that the year to come will be full of all of those things we treasure most at I-House - understanding, respect, friendship, justice, and peace.
Sincerely,


Shaun R. Carver
Executive Director
International House, UC Berkeley
PS: Our Alumni Relations team has asked me to highlight that all gifts received online—on Giving Tuesday, December 1st, 2020—will receive two fun items, an I-House 90th Anniversary bookmark and an "I Love I-House" sticker.

Our Mission: To foster intercultural respect and understanding, lifelong friendships, and leadership skills for a more just and peaceful world.