Dear Alumni and Friends,
 In this issue of the I-House Connection, I am pleased to introduce and welcome Henry Park, Vice President of Hospitality Services. 

As all of our staff teams are busy planning activities for the upcoming academic year, Resident Assistants are making some memorable moments here for our summer session residents.  I hope that you enjoy the "Summer Shorts" series by Carina Samson, Global Community Ambassador, which captures some of these moments.

In another fun summer activity, I'm happy to share some of the fine pictures taken by photo contest winner, resident Leon Puah. 

We are almost at capacity with only a few available spaces remaining for the All Years Alumni Reunion at I-House on August 6 – please register today if you are planning on attending. 

Sincerely,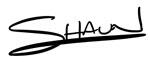 Shaun R. Carver Ed.D., MBA 
Executive Director and CEO
International House at UC Berkeley