Dear Alumni and Friends,
I-House has been brimming with excitement as the Robertson Center for Intercultural Leadership & Programs celebrates the return of the in-person Lodestar Speaker Series! If you're in the area this Thursday, February 16th, join us for a discussion on Anti-Blackness and Colorism. Registration is free, details below.

I am happy to announce the application for Summer Housing is now open! Please help us to spread the word.

On this Valentine's Day, I invite you to read, reminisce, and perhaps share your own I-House love or friendship story!

Finally, please mark your calendars for Big Give on March 8th and 9th! 
Sincerely,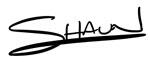 Shaun R. Carver Ed.D., MBA 
Executive Director and CEO
International House at UC Berkeley