Dear Alumni and Friends,
This week is bittersweet at I-House. Commencement ceremonies and I-House grads in full cap and gown glory flowing through the hallways mark the joy of the end of the academic year. Hugs, wistful smiles, group photos, and not a few tears for those departing add to the tableau.  Yet training for Summer Session and Fall Resident Assistants are already underway, and a full set of welcome activities are about to begin for new and returning residents.

In this issue of the I-House Connection, please join me in congratulating the eleven 2022-23 Gateway Fellows!  This flagship program helps to attract the best and the brightest to UC Berkeley and to I-House. 

I hope that you will be inspired as I am by the inspirational story of I-House resident Molly Nantango, and her Ntongo Skills4Peace project supported by a grant from the Davis Projects for Peace program. Please also join me in congratulating recent I-House alum Alex Mombanta for receiving the Chancellor's Award in recognition of his work in racial justice.

If you haven't yet had a chance to come by our recently reopened edmonds Café, please visit us next time you are on campus, please note our new hours. 

Finally, I hope that you enjoy a farewell blog post by Jeanne Bloch, one of our fantastic Social Media Ambassadors.  Go Bears!


Sincerely,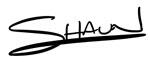 Shaun R. Carver
Executive Director
International House at UC Berkeley