Dear I-House Alumni and Friends,

I hope that this message finds you well. In this edition of the I-House Connection, I'd like to share some thoughts on the recent U.S. election; highlight a conversation this Friday on race and journalism; share a wonderful I-House Generations Spotlight on the Stock & Tivol Family; and let you know about some exciting upcoming CIL events.

United States Vice President-Elect Kamala Harris has deep roots in Berkeley, where her parents met, and where she lived as a girl.  I invite you to read the Chancellor's message on the historic election. You may also wish to view a number of reflections from others in the Berkeley community.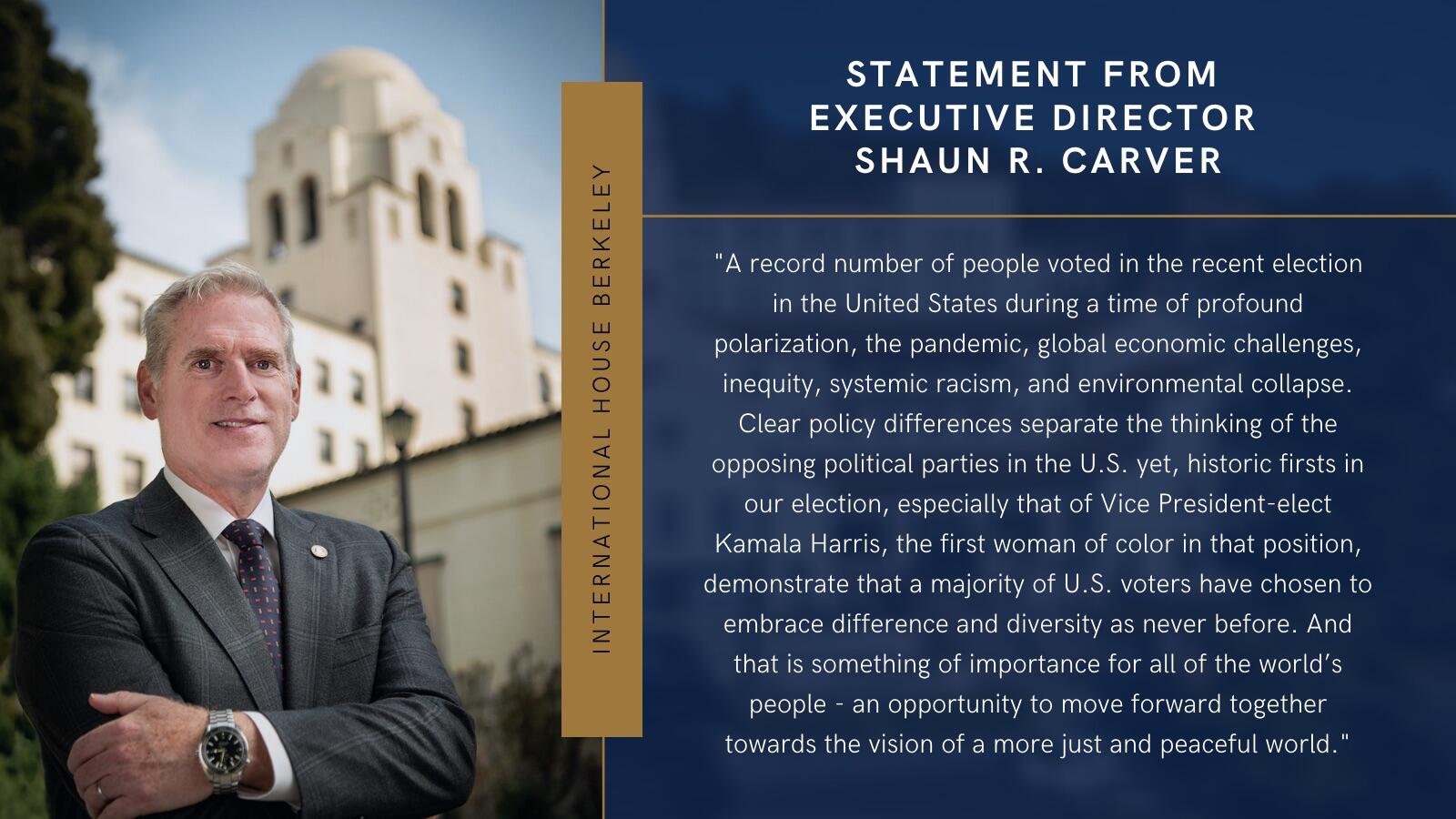 Read my full statement and follow my posts on I-House Berkeley Connect. Thank you for your support of I-House!

Sincerely,




Shaun R. Carver
Executive Director
International House, UC Berkeley
---
W. Kamau Bell in Conversation with IH Alumna Chan'Cellore Makanjuola '21 on Race & Journalism
Friday, November 20, 12 p.m. PST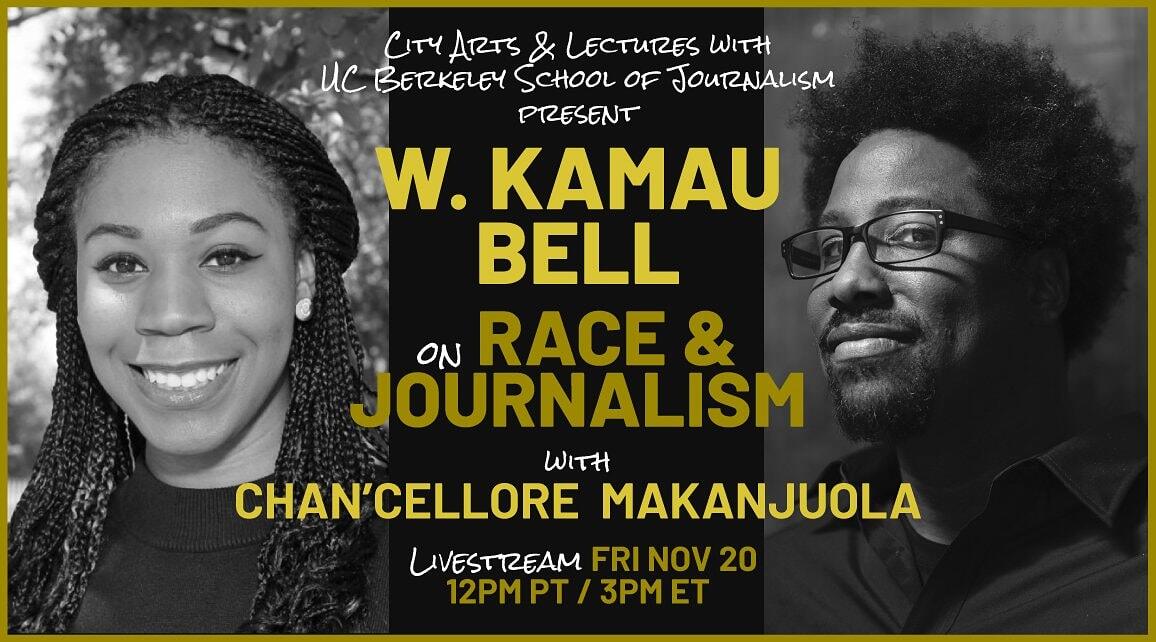 Tune in for a timely conversation about race, storytelling, identity, and the future of journalism with W. Kamau Bell and Chan'Cellore Makanjuola (IH 2019-20). W. Kamau Bell is a stand-up comedian and the host and executive producer of the Emmy Award-winning CNN docu-series United Shades of America with W. Kamau Bell. This event is sponsored by City Arts SF and UC Berkeley School of Journalism.

WATCH REPLAY ON YOUTUBE
---
I-House Generations Spotlight: The Stock & Tivol Family
By Chan'Cellore Makanjuola, I-House Social Media Ambassador
Nancy Stock Tivol (IH 1966-67) knows quite a bit about her family history through International House. From her son Steve Tivol (IH 1991-93) to her parents and also her in-laws from her husband's side, the Stock and Tivol family's presence at I-House Berkeley dates back to its inception in 1930. Read more on our blog.