Dear I-House Community,
As a member of the I-House Global Community, you know that the future of the world will be driven in large part by the ability of China and the United States to strive for a shared vision of peace, prosperity, and mutual interest.  If you haven't yet registered for tomorrow's Executive Director's Lodestar Speakers Series "China-US Futures:  Pathways to Peaceful Coexistence" event made possible by Chevron, there is still time and limited space available. I invite you to check out the selection of books featured below authored by our distinguished speakers. I encourage you to come for the hosted reception and panel discussion, and stay for the quarterly alumni and friends happy hour!

One of the true pleasures of my role as Executive Director is celebrating the achievements of alumni!  Recently, Dr. Ajit (IH 1967-71) and Mrs. Marjorie (Moy) (IH 1968-69) Sabnis came to visit on the occasion of their being inducted into the prestigious "Builders of Berkeley" by Chancellor Carol Christ.

In this issue of the IH Connection, I am also pleased to highlight the Director of Admissions and Financial Aid, Melinda Jeger, and the opening of applications for Summer 2024 Residency coming on November 15th

I also encourage you to register for the upcoming Resident Benefit Concert to be held on November 15th with proceeds going to a worthy not-for-profit chosen by our current Residents.

Sincerely,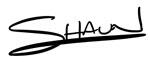 Shaun R. Carver Ed.D., MBA 
Executive Director and CEO
International House at UC Berkeley