The support of the I-House community directly impacts the lives of our residents, many of whom credit their personal and professional development to the quality time spent, ideas exchanged, and friendships made under the dome.  

For example, this past academic year I-House awarded approximately $1 million in room and board scholarships – scholarships that were supported by generous contributions from I-House alumni and friends. Recipients of scholarships during the 2022/2023 academic year reflected the diversity of the House and included undergraduate and graduate I-House residents from 33 countries studying across 29 different majors at Cal. 

If you'd like to help I-House to maintain and grow socio-economic diversity among our residents and help open a world of possibilities for students from around the globe, please consider making a gift to the I-House Scholarship Fund today!



Sincerely,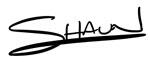 Shaun R. Carver
Executive Director
International House at UC Berkeley