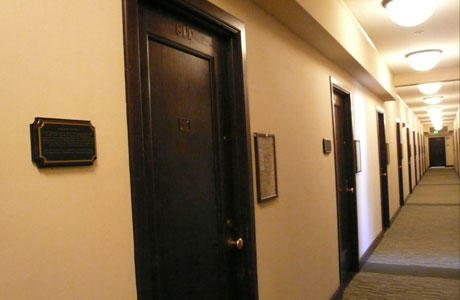 International House is proud to recognize its ties to distinguished alumni and supporters through a Resident Room Naming Program.

Gifts of $20,000, payable in up to four annual installments, permanently link the legacy of a donor to one of our 465 resident rooms. To reserve a room, contact our office at ihalumni@berkeley.edu or use the Resident Room Dedication form.

Resident Room Naming gifts are tax-deductible and proceeds are utilized to preserve the stunning 240,000 square foot facility that comprises our historic home.
Donors are recognized with a plaque mounted outside the resident room doorway, and in a listing on the Donor Wall permanently mounted near the International House Café.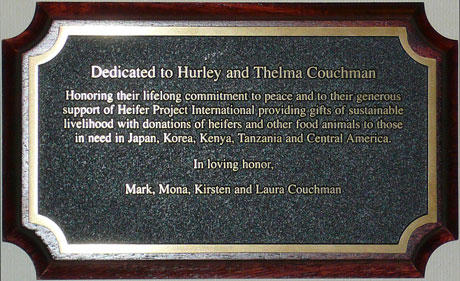 Other Room Plaque Inscriptions:
In 1952 I-House residents Helen Crane, a native Californian, and Raj Desai, a graduate student from Bombay, met and fell in love. Raj earned his MS in Engineering at Cal while Helen completed her BA and MA in Art History. Their time at I-House established many lasting friendships that enriched their lives together, including raising three children, one of whom, in addition to two of seven grandchildren, also became residents. International House is honored to dedicate Raj's former room 547 in their honor.