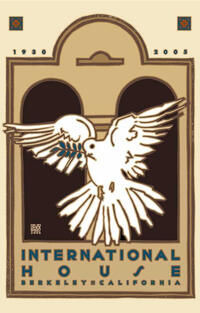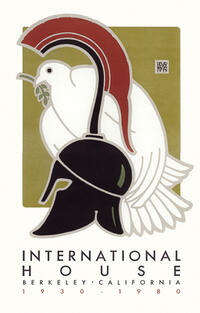 The rich illustrative artistry of David Goines has been brought to life in three beautiful works for International House, commemorating our 50th and 75th anniversaries, and more recently, our 90th anniversary. The beautiful I-House 90th Anniversary poster is inspired by 7th to 5th century BC Greek Attic black-figure pottery, with a signature dove representing Hope.
Contact alumni@ihouseberkeley.org for more information about how you can obtain one of these posters.
About David Goines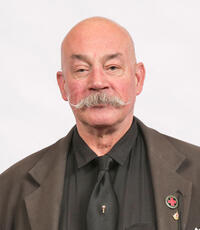 Born in Grants Pass, Oregon, David Goines studied at the University of California at Berkeley. Before earning his degree in 1965, he worked as a printer's apprentice. Three years later he founded the Saint Hieronymous Press in Berkeley and has worked there ever since. Goines has created hundreds of poster designs for commercial clients, as well as for political causes and organizations concerned with AIDS prevention. A political activist, he has championed many of the issues addressed in his posters.
Known for his artisan's approach to design, Goines is involved in all phases of production of these offset lithography prints, from making ink colors to final printing. His work has been the subject of solo exhibitions and is represented in the permanent collections of numerous museums, including the Metropolitan Museum of Art and the Achenbach Collection of the Fine Arts Museums of San Francisco. He is also the author and publisher of a variety of books.