Dear Alumni and Friends,
 Juneteenth (the 19th of June each year) is the oldest nationally celebrated commemoration of the ending of slavery in the United States. 158 years after a June 1865 military order enforcing the Emancipation Proclamation in Texas at long last established freedom for African-Americans who had been enslaved, I-House applauds the long overdue recognition of Juneteenth as an official U.S. national holiday. Juneteenth has taken on even greater significance as the U.S. continues to reckon with its past and present while working towards racial justice and equality.

"Inclusive Leadership, Global Impact" sounds like an apt description of the I-House recipe for working towards a more just and peaceful world. In fact, it is the title of the latest book from I-House Board Member, Dr. Ernest "Ernie" Gundling, written together with co-author Dr. Cheryl Williams. The book is now featured in the Business Hub section of the I-House Berkeley Connect Global Community platform, and I invite you to learn more about it below.

In this issue of the I-House Connection, Oke Iroegbu, Social Media Ambassador, provides a retrospective at the end of the academic year, and reflects upon his experiences and gratitude as he conveys an inspiring message to departing residents (and alums and friends): "Go, Let Your Light Shine!"

If you haven't yet registered to attend the I-House All Years Alumni Reunion, please consider doing so now at the link below as space is limited. We are looking forward to welcoming alumni from all years back to I-House for brunch in the Eric and Wendy Schmidt Dining Commons on Sunday, August 6, 2023. 
 
Please pardon our enthusiasm if you've responded already to our spring appeal in support of financial aid for deserving students in need. Thank you!  If you've yet to have the opportunity, please consider helping us to empower the next generations of global leaders with a contribution to the I-House Scholarship Fund.
 
Many thanks for helping us to keep the I-House dream alive!

Sincerely,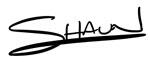 Shaun R. Carver Ed.D., MBA 
Executive Director and CEO
International House at UC Berkeley