The I-House Times newsletter details the events, recent developments, and alumni news each spring and fall. For previous issues, see the newsletter archive below.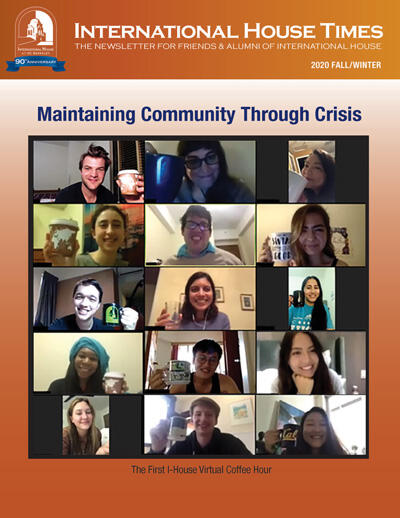 Download: I-House Times 2020 Fall/Winter PDF
In This Issue:
Executive Director Shaun Carver's Message: Maintaining Community; Transforming through Crisis
Leading through Change: Welcome Shaun Carver, Sixth I-House Executive Director
Getting Through This Together
Maintaining Our Global Community: I-House Berkeley Connect
Courage To Connect In Polarized Times
Preparing for the Future Under the Dome
Annual Honor Roll of Donors
Celebrating Nine Decades Historical Timeline
Global Gatherings, Alumni News & Notes
In Memory, Tribute Gifts 
The International House 90th Anniversary Poster by David Lance Goines
Help us save print resources! Sign up for our email version.