Dear I-House Alumni and Friends,
What a difference a year makes!  In June 2020, the I-House Board of Directors announced the retirement of my predecessor, Dr. Hans Giesecke, and was grappling with the COVID-19 pandemic and the unprecedented, unfortunate, and necessary decision to close International House temporarily for the health and safety of our residents, staff, and the community.  As Roxanne Pifer's Admissions and Scholarship Update below conveys, we have had tremendous demand from new and returning residents, and are now on track to fill the House in Fall 2021!  Also in this edition of the I-House Connection, our Robertson Center for Intercultural Leadership (CIL) invites our community to participate in two lifelong learning opportunities:  the Inclusive Global Leaders Certification Program later this month; and the Global Leadership and Innovation Virtual Program in July.  These programs are offering a 10% discount available to I-House Alumni.

I am delighted that we are beginning the process of restaffing, and we welcome your help in spreading the word about our job offerings, such as our next cohort of Resident Assistants, and the leadership positions for our award-winning Dining team highlighted below.  Finally, if you have yet to join our new Global Community platform, I encourage you to accept our invitation.  Thank you for your part in keeping the I-House Dream alive!

Sincerely,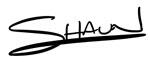 Shaun R. Carver
Executive Director
International House, UC Berkeley